Day 76 - June 6, 2003 - Lawn 2
---
Back to kitchen page
......Previous construction day
......Next construction day
---
Sal and Johnny replace the defective brass drain with a good one.
---
Final undr-sink configuration. Note insta-heat unit is now plugged in.
---
We have water and the hot/cold butler works.
---
Drawing the first coffee in the new kitchen.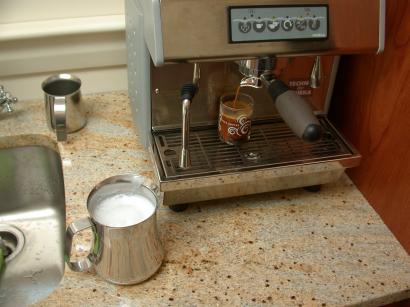 ---
The first latte.
---
Nearly finished with the back yard dirt work.
---
In the summer, sunshine comes into the addition when the sun is high.
---
Finished back yard lawn, seeded and now being watered with the repaired sprinkler system.
---
Another view.
---
The dirt pile is now gone. More dirt is needed to fix the lawn in the back of the garage and the front/side yard.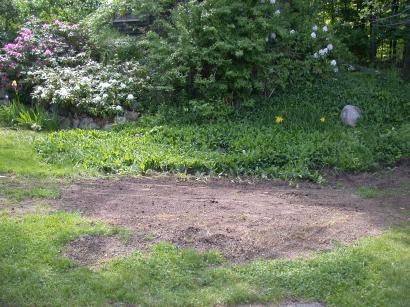 ---
Back to kitchen page
......Previous construction day
......Next construction day