Day 77 - June 9, 2003 - Porch screens 1
---
Back to kitchen page
......Previous construction day
......Next construction day
---
Workers are here to install the porch screens. Mike is testing the screen fit - unfortunately all the sceens were made too large for the openings. The will be resized tomorrow and hopefully available for installation the next day.
---
Work proceeds on the pine facing to hold in the screens.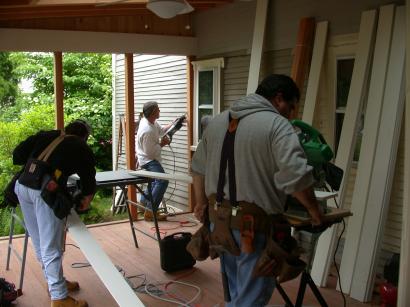 ---
Work in progress.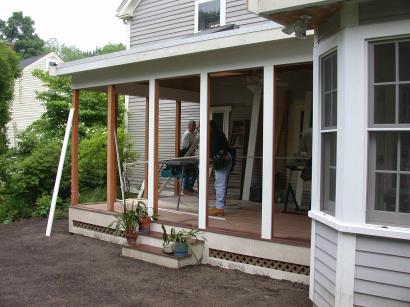 ---
A little later.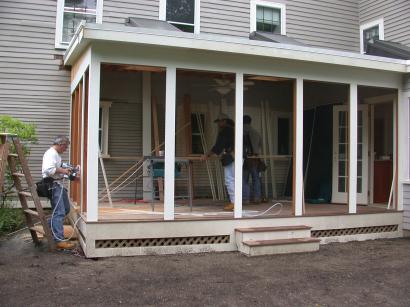 ---
Frank repairs the old clapboards near the soffit.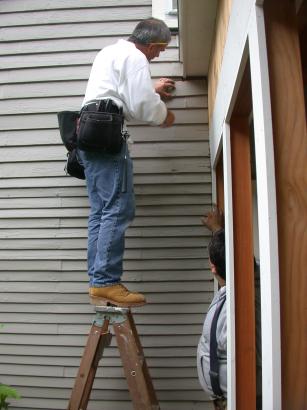 ---
Mike adjusts the porch door hinges.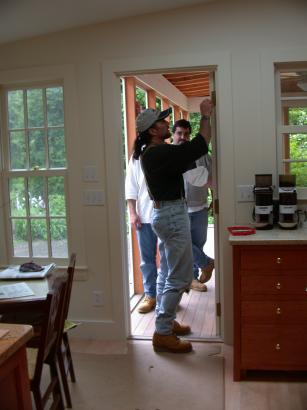 ---
Porch door hardware in place. The hinge adjustment was not enough and the door is too tight (and the lock is not working). This will be addressed when Mike comes next.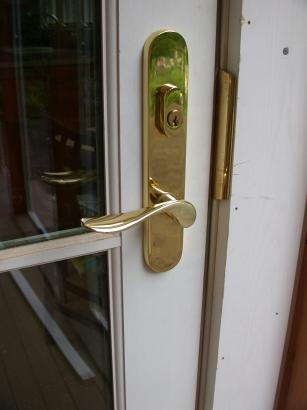 ---
Porch is ready for the resized screens. The inside molding will be made of fir. The pine will be painted the house trim color, but the fir will be only stained.
---
Clapboards fixed where old laundry room drier vent hole was located.
---
Back to kitchen page
......Previous construction day
......Next construction day