Day 39 - Apr 7, 2003 - More electricians
---
Back to kitchen page
......Previous construction day
......Next construction day
---
Paul installs the 3 in diameter low voltage recessed fixtures over the wet bar. The rafters on the other side of the room are not wide enough to support the other two 3 in recessed fixtures so track-mounted spots will be used instead.
---
Frank continues clapboard on annex porch wall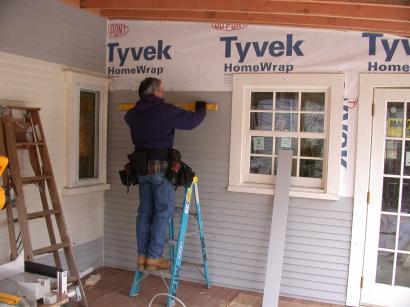 ---
Loren start the clapboard on the rebuilt north wall
---
More clapboard
---
Electricians working inside
---
Switches and plug, ready for drywall/plaster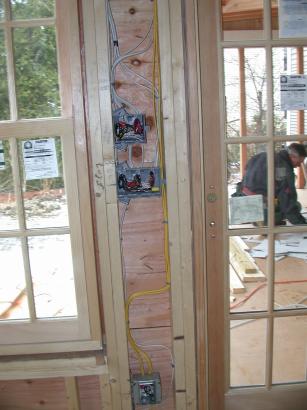 ---
Bobby gets ready to cut outside plug
---
Bobby cuts the plug while Pat looks on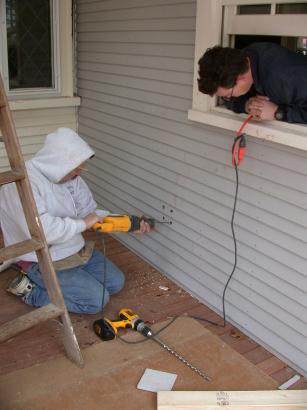 ---
Clapboard on north wall at end of day
---
Wired recessed fixtures. Just about all the inside kitchen wiring is done and ready for drywall/plaster.
---
Back to kitchen page
......Previous construction day
......Next construction day