Day 38 - Apr 4, 2003 - Electricians Continue
---
Back to kitchen page
......Previous construction day
......Next construction day
---
Paul installs the 5 in diameter recessed fixtures for the north wall counter.
---
Pat pulls wires for switch near dining room in addition. Note "home runs" (feeds from the main box) in the left back wall bay - to be pulled to the basement.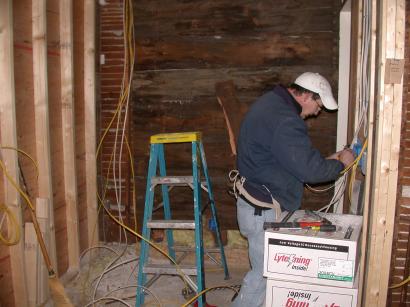 ---
Recessed fixtures, installed.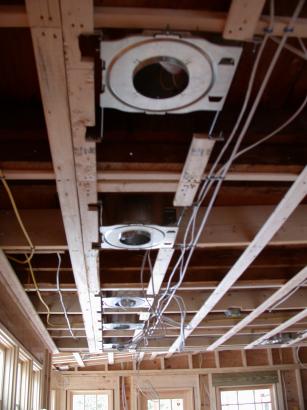 ---
Switch box after Pat finished.
---
Home runs in basement. A junction box will be installed and all circuits run through a plastic conduit (using smaller guage stranded wire) to the main box. This will be a neat way to route all the wires to the main box.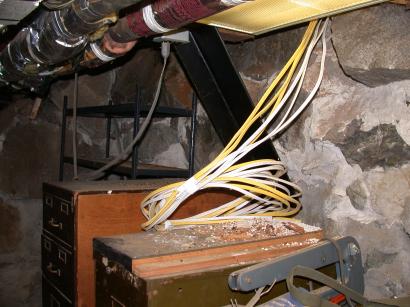 ---
Back to kitchen page
......Previous construction day
......Next construction day