Day 34 - Mar 31 - North wall, continued
---
Back to kitchen page
......Previous construction day
......Next construction day
---
Opening up the north wall abutting the laundry room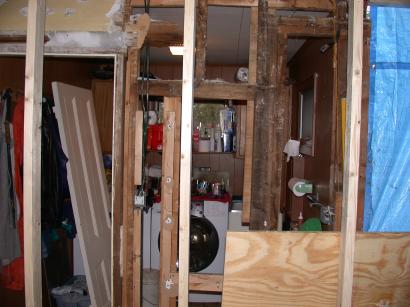 ---
Re-installing the big window engineered wood header. The window location in the architectural drawing was incorrect. It needed to be moved about 4-5 in for all the cabinets to work out.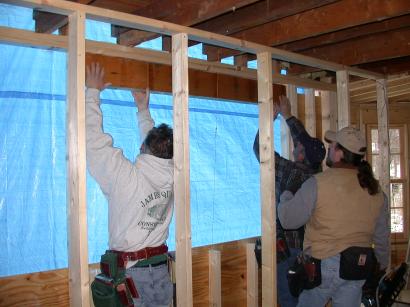 ---
Removing the laundry room door frame. This door frame and door will be reused.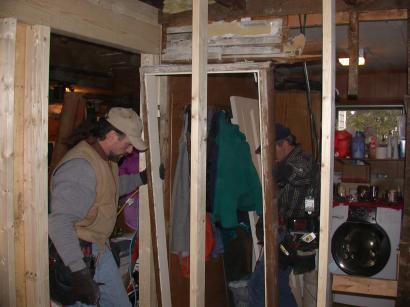 ---
Wall to laundry room totally removed (the studs showing are the temp wall)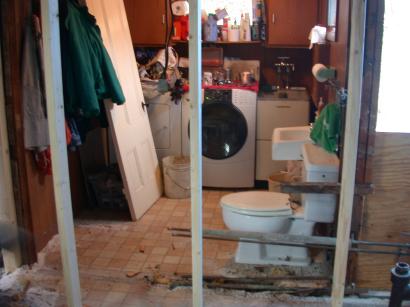 ---
Wall to laundry room before old studs to the second floor are cut off at the height of the new wall.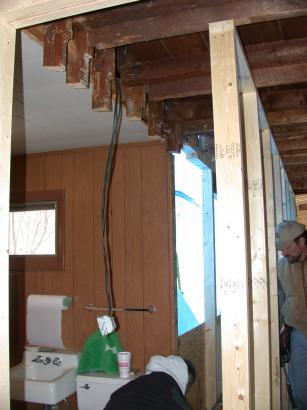 ---
Joe the plumber reroutes the water pipes to the laundry room so we can keep the water running there.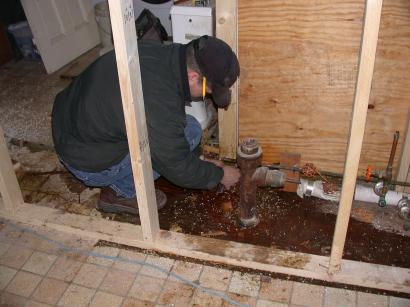 ---
Lifting into place, the engineered wood header that spans the opening to the addition.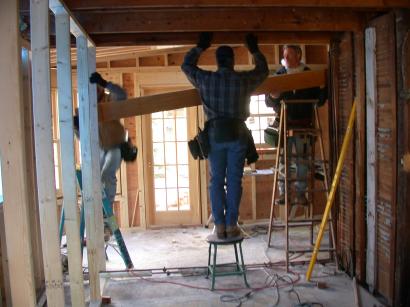 ---
Doping out the laser sighting device that will be used to level the ceiling in line with the engineered wood header.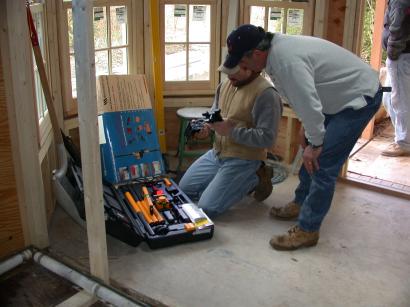 ---
The double engineered wood header in place at end of day. Right side is notched and atop the north wall plate. Left side will be supported by 2 x 3 stud when added wall on south side is built tomorrow.
---
Finished north wall section abutting the laundry room.
---
Back to kitchen page
......Previous construction day
......Next construction day