Day 33 - Mar 28 - North wall
---
Back to kitchen page
......Previous construction day
......Next construction day
---
Two mummified mice and a chimpmunk skeleton found while destroying the kitchen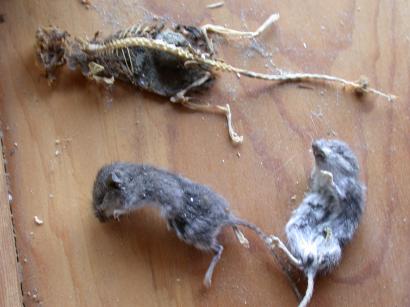 ---
Temporary wall in place to support the second floor, enabling removal of south wall. Frank is removing old window.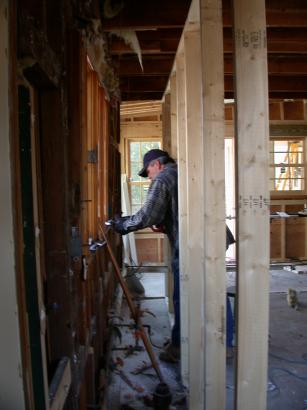 ---
Starting to remove the wall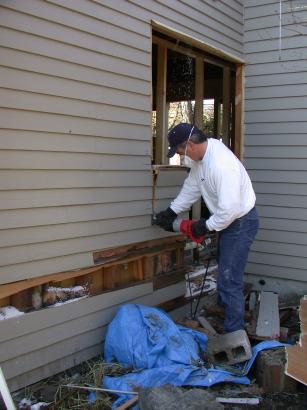 ---
Looking from west wall through to the back yard
---
Getting ready to install west window
---
Mike installing the west window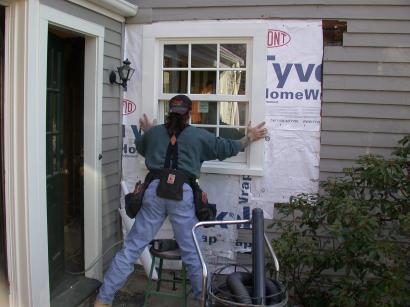 ---
Finished west window from inside
---
More wall removal. Second floor studs showing. These will attach to plate at top of new first floor wall.
---
Verifying height of new wall
---
Executive conference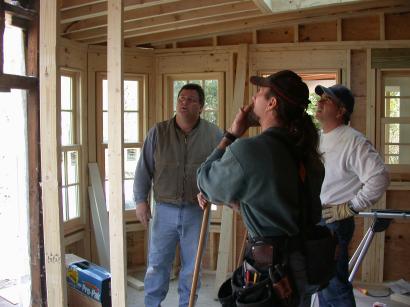 ---
Installing the new north wall. Note engineered beam header above new window.
---
New wall from the inside at the end of work day. Blue tarp covering wall to protect against possible rain over the weekend. North wall section that abuts the laundry room will be replaced next week.
---
Back to kitchen page
......Previous construction day
......Next construction day