Day 87 - June 25, 2003 - Floor finishing
---
Back to kitchen page
......Previous construction day
......Next construction day
---
We returned from two days at Chatham on Cape Cod to see the floor after two coats of finish.
---
Buffing the second coat to rough up the surface for the final coat.
---
More buffing.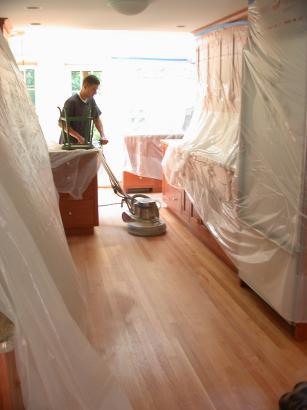 ---
More buffing.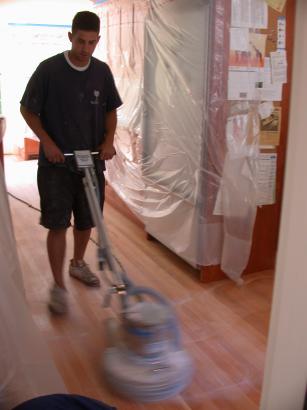 ---
Vacuuming the dust raised by the buffing, using a neat backpack vacuum.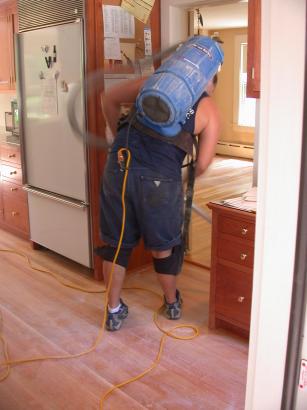 ---
More vacuuming.
---
Applying the finish.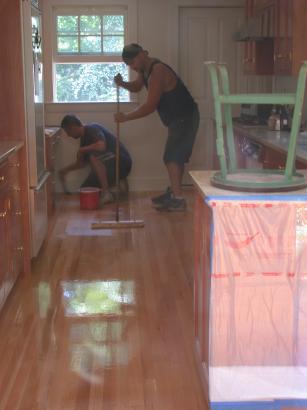 ---
All done. We can walk on this tomorrow and it will be fully cured after a week.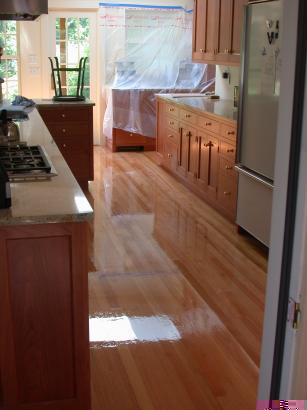 ---
View towards dining room. Dining room floor is a little more yellow in tone while kitchen floor is a litte on the red side.
---
In the meantime, I installed a bright halogen 500 watt spot (with a dimmer) that will light up the garden, replacing the spots with the motion detector.
---
And moved the spots with the motion/light detector to the garage near the driveway - where it might be useful.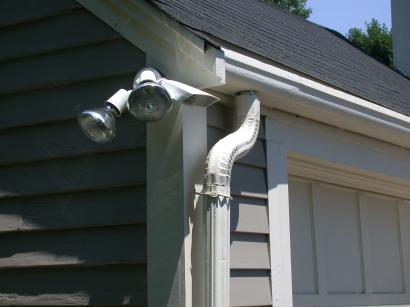 ---
Back to kitchen page
......Previous construction day
......Next construction day