Day 72 - June 2, 2003 - Lawn 1
---
Back to kitchen page
......Previous construction day
......Next construction day
---
The lawn sprinkler contractor arrives to fix the sprinker system that was broken during construction.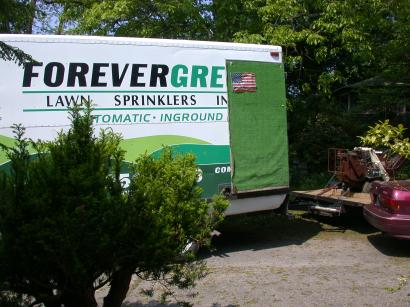 ---
Steve poses for the camera.
---
Repaired solenoids near the corner of the porch.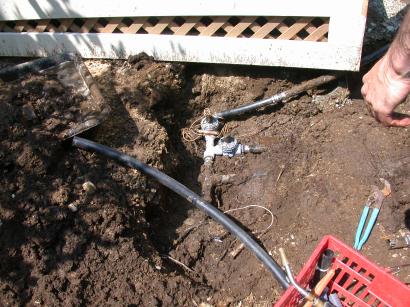 ---
Replacing the broken pipe.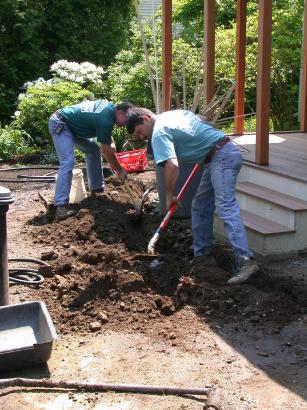 ---
Repairing the pipe that was broken when the main gas line was installed.
---
I used the left over mahogany lattice to make a stand for the house plants to be outside for the summer.
---
The day laborer (namely me) starts spreading loam to get ready for lawn reseeding.
---
Lawn dirt at end of day
---
It looks like about half the screened loam has been used.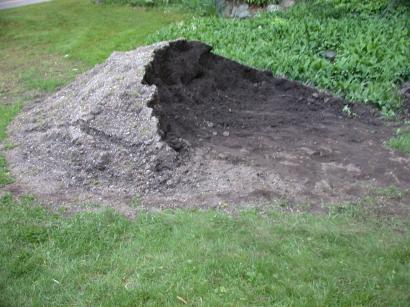 ---
Back to kitchen page
......Previous construction day
......Next construction day