Day 69 - May 30, 2003 - Painting 1
---
Back to kitchen page
......Previous construction day
......Next construction day
---
The painters get started.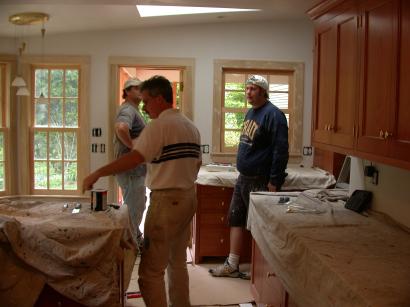 ---
In the meantime, Mike moves the plumber's panel 90 degrees to provide access to the addition crawl space.
---
Painting the ceiling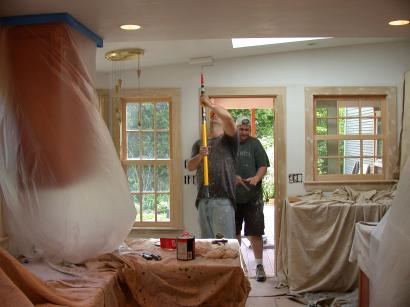 ---
Cutting in the wall primer
---
More ceiling work.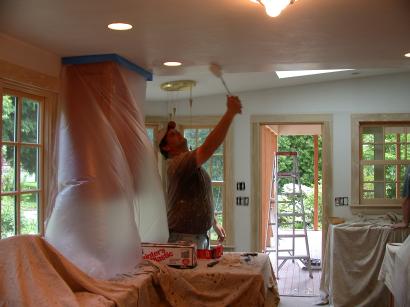 ---
Laundry room wall. We are using Benjamin Moore Linen White for walls and trim.
---
Cutting in to the ceiling.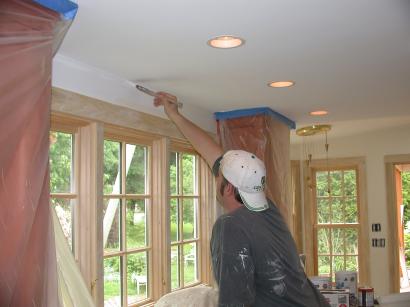 ---
Mark is cutting in to the window trim.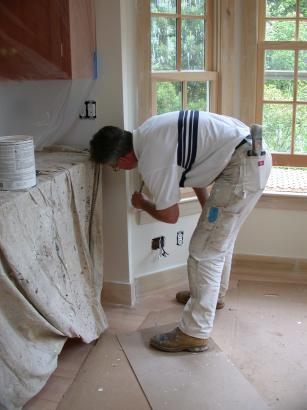 ---
Inside of the oven - pristine.
---
Bobby, the electrician, in search of a dead circuit in the main house. It turns out that both the black and white wires for that circuit were tied into the white bus (the wire was old and the black and white colors were not that distinguishable).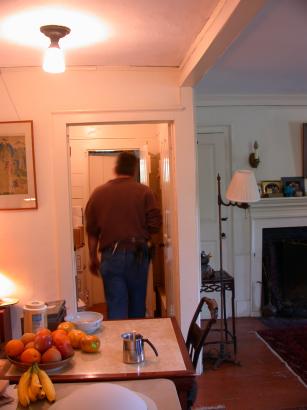 ---
Back to kitchen page
......Previous construction day
......Next construction day