Day 68 - May 29, 2003 - Trim 3
---
Back to kitchen page
......Previous construction day
......Next construction day
---
Threshold from dining room into addition. Various accommodations were made for crooked dining room into straight and square addition.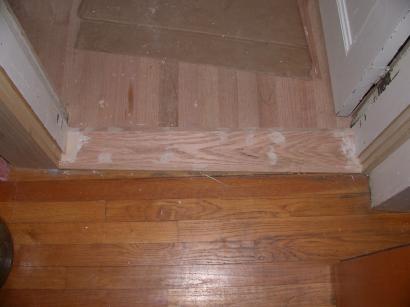 ---
Threshold from kitchen to dining room - original kitchen door.
---
Bobby struggles with bathroom light/fan.
---
Addition hanging light complete.
---
Installed laundry room light (globe is missing). Note finished trim on windows.
---
Hanging light at night.
---
Main sink faucet installed.
---
Closeup of faucet. In this position, the faucet handle hits the window sill so the shaft of the faucet was rotated to a different position.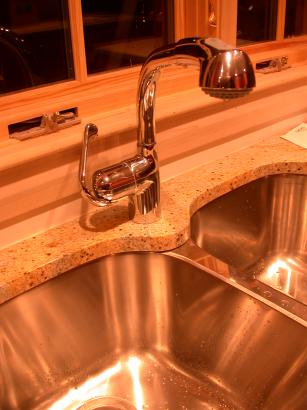 ---
Faucet in final position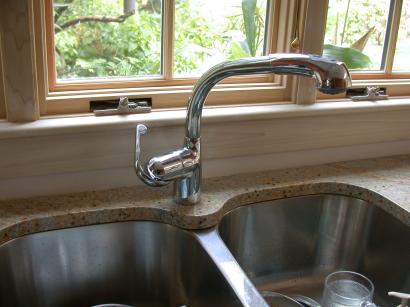 ---
A neat plumbing job under the sink leaves lots of room for storage.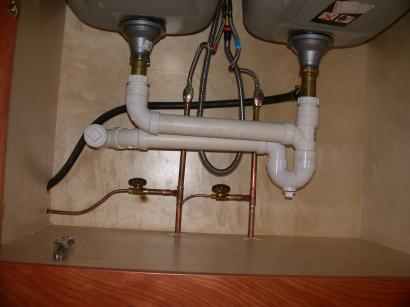 ---
Back to kitchen page
......Previous construction day
......Next construction day