Day 42 - Apr 11, 2003 - Finish rough electrical
---
Back to kitchen page
......Previous construction day
......Next construction day
---
Smart-cable (two coax, one internet cat-5 and one phone cat-5) to be installed in two places (at desk and end of bay near island.
---
Frank works on bay trim.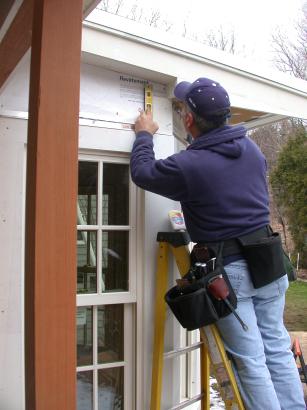 ---
Mike starts siding on last bay side.
---
Bobby rewires laundry room to bring it up to code.
---
Patrick makes junction box connections. The plumber made a brief appearance yesterday, declared that the junction box was where his drain pipe was to go and left. Hopefully, this will be resolved early next week.
---
Siding started on window next to garage door.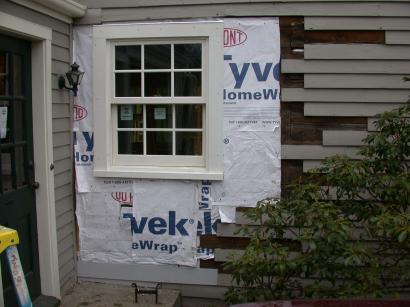 ---
Finished juction box connections. Connections will be made at the main mox when the new 200 amp is installed.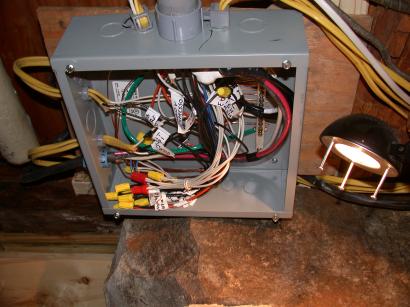 ---
Finished siding on bay, both above and below window.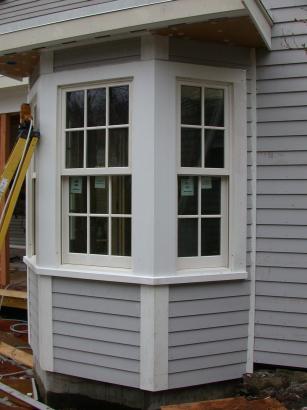 ---
Siding on window near garage at the end of the day.
---
Back to kitchen page
......Previous construction day
......Next construction day