Day 64 - May 22, 2003 - Laundry room ceiling
---
Back to kitchen page
......Previous construction day
......Next construction day
---
The laundry room ceiling was covered with dry wall and then plastered while I was out playing golf.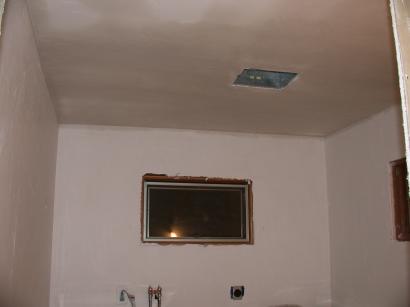 ---
Dryer vent hole was drilled - I'm not sure it is in the optimum location.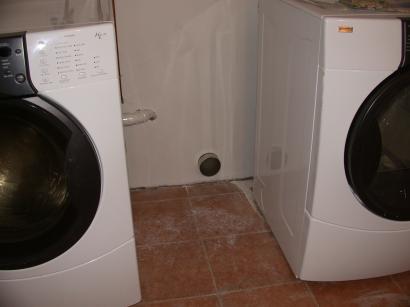 ---
Refrigerator was installed mechanically - including the anti-tip bar protection and leveling. Front panels have yet to be installed and ice maker plumbing remains to be done.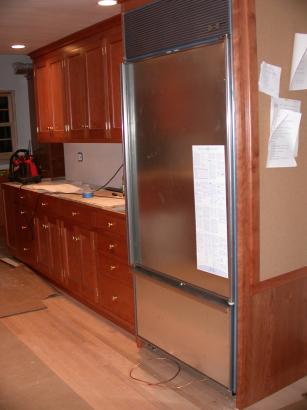 ---
Another view of installed frig.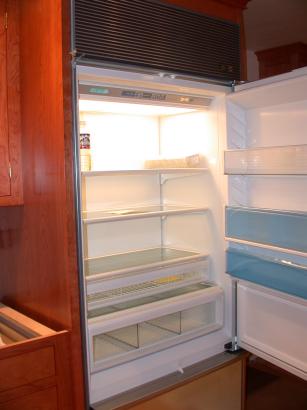 ---
In the meantime, Mike has set up shop on the porch to build the window frame trim.
---
Some window frames - glued up with bisquit joinery to hold them together.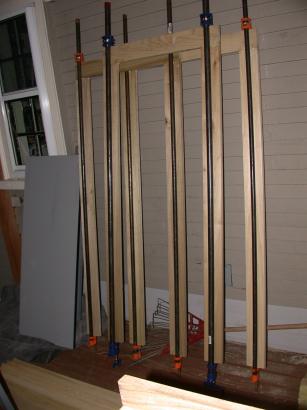 ---
Completed window frame on west window.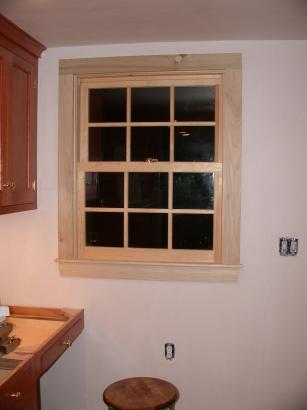 ---
Panel in the basement to mount heating manifold. We may need to knock out some stone to provide access to the addition crawl space.
---
Back to kitchen page
......Previous construction day
......Next construction day