Day 59 - May 14, 2003 - Misc
---
Back to kitchen page
......Previous construction day
......Next construction day
---
Washer temporary hookup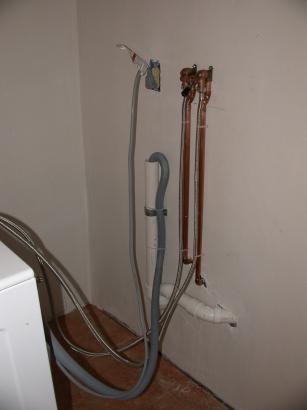 ---
The dry wall guys buried the laundry sink drain. Running the washer caused a leak in this drain which resulted in a wet wall, floor and eventually a hole through the plaster where the drain is. I capped the drain hole so that the washer could be used
---
The capped drain pipe.
---
Hole cut in laundry room roof for external hood blower motor.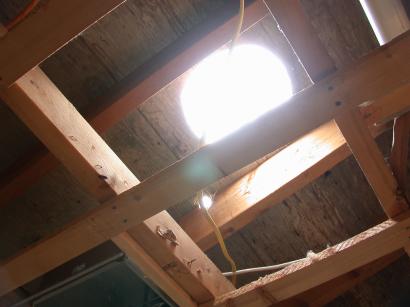 ---
Blower motor installed - view from bottom.
---
View from above.
---
View from our closet window.
---
Frank is pouring the concrete pad for the porch steps landing.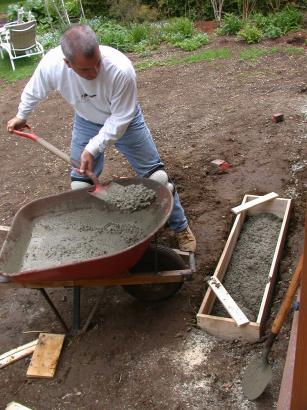 ---
Mixing more concrete.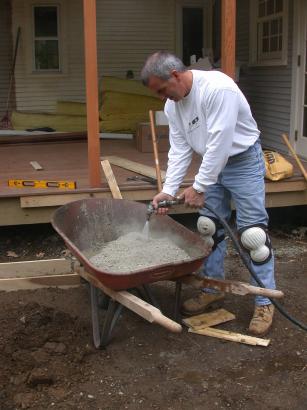 ---
Bringing in the sub-zero refrigerator.
---
The refrigerator - mostly in place.
---
The ceiling fixture globe was broken by the refrigerator movers.
---
Back to kitchen page
......Previous construction day
......Next construction day