Day 53 - Apr 30, 2003 - Kitchen oak floor
---
Back to kitchen page
......Previous construction day
......Next construction day
---
Mike and Jim cleaning up
---
Frank and Mike break up the long cast iron radiator fefore removing it.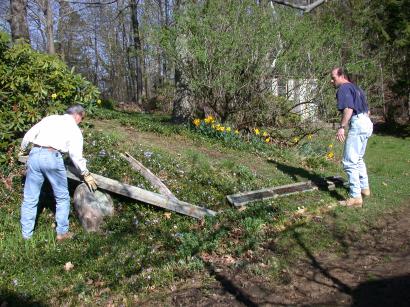 ---
John brings in the red oak flooring. Quarter sawn oak is used for straight grain and minimal expansion/contraction over the radiant heat. Red oak will match the floor in the dining room and is more interesting than white oak.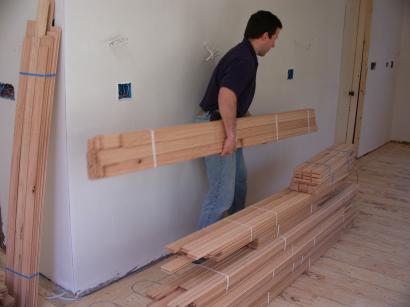 ---
Mike starts the floor on the south wall.
---
He uses an air assisted hammer that inserts 2 inch staples to hold the flooring securely.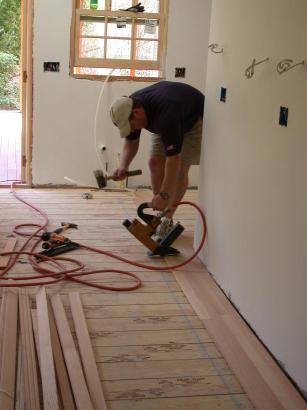 ---
Laying out the boards, staggering the seams.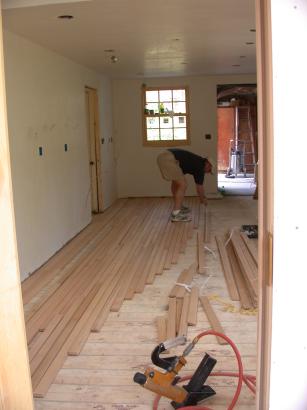 ---
Finishing that section, while the next session is laid out.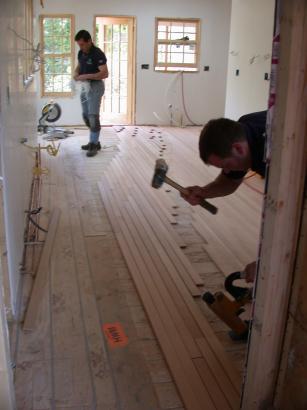 ---
Great care was used to not nail into the heating tubes. Here John marks where the tubes are under the board. Where the tubes run parallel to the board slats and are near to where they would be stapled, the boards are glued, rather than nailed.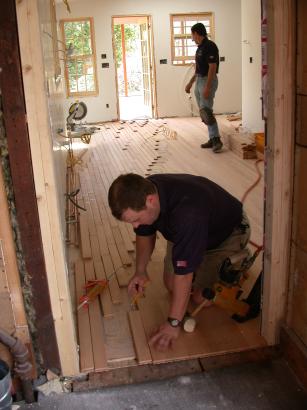 ---
Mike lays out another section while John works on the back part of the addition.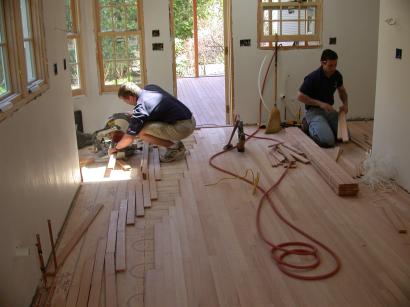 ---
Mike finishes the bay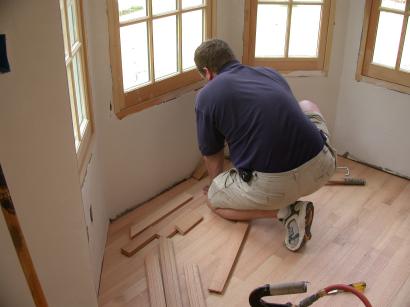 ---
The finished floor.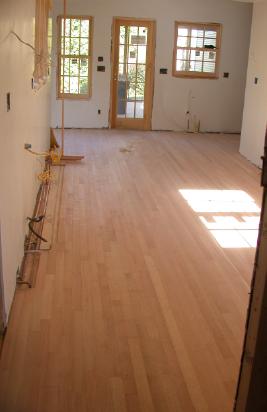 ---
Another view.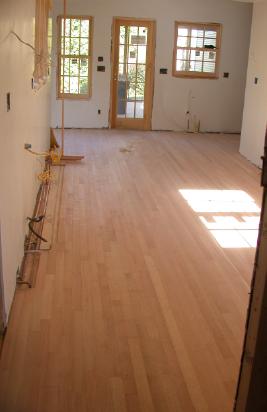 ---
Back to kitchen page
......Previous construction day
......Next construction day