Day 31 - Mar 26 - Breaking through
---
Back to kitchen page
......Previous construction day
......Next construction day
---
Starting to break through
---
Opening up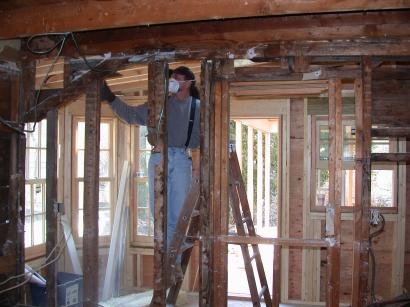 ---
Jim says - its a miracle that the house is still standing with these random studs. This is among the worst construction Jim has ever seen.
The back wall will be completely replaced. The wall on the west side will get all new studs and headers. The wall facing the dining room, where Jim is standing, will get an add-on wall of 2x3 studs so as not to affect the lath and plaster in the dining room. This will lose about 2 in of width in the kitchen.
---
Assessing the situation (from the addition, looking back)
---
Sink has now been removed and loose insulation being cleaned up
---
Opening up more. Note that wall to addition is not weight-bearing so all studs can be removed safely.
---
Another view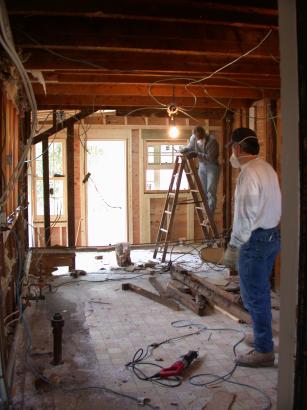 ---
Wall fully removed - only the hot and cold water pipes remain. They will be moved to run along the ceiling in the new kitchen.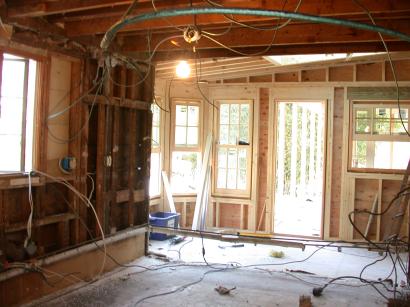 ---
View to inside from addition
---
Back to kitchen page
......Previous construction day
......Next construction day