Day 16 - Mar 5 - First two rafters
---
Back to kitchen page
......Previous construction day
......Next construction day
---
Jim installs the first rafter header, while Frank watches. The cell phone is permanently attached to Jim's ear.
---
Rick is waiting to install the first rafter
---
Two rafters in place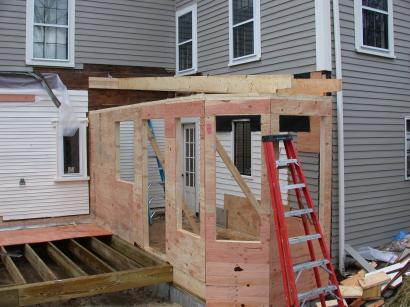 ---
End view
---
Overhead view. Skylight will fit between the two rafters. Workers left when rain increased. It essentially stopped when they left.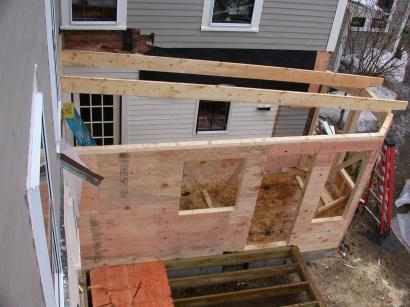 ---
Back to kitchen page
......Previous construction day
......Next construction day